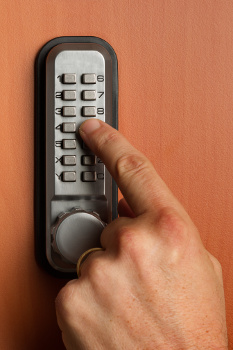 Your property is too valuable to keep under traditional lock and key, so a keyless entry system is the next step in security. The residents of the Brownsville, TX and surrounding areas deserve to have the most technologically savvy and reliable security. Our 24/7 locksmith service is the perfect choice for everything needed to keep you feeling safe.
Our Outstanding Brownsville Locksmith Pros Company Performance History
We have been providing home and business security in the Brownsville, TX area for years with an exemplary record of customer satisfaction. As our clientele grows, so does the need for more sophisticated types of entry systems. The services we provide now include the latest in electronic locks, which meld seamlessly with any preferred communication device. Along with state-of-the-art electronic systems, we still offer world class traditional lock and entry services, with a 24/7 locksmith service guarantee.
We always offer fast and friendly help with all security concerns including:
– lock and key replacement
– multiple location keyless entry coordination
– emergency entries
– standard door entry replacements
– surveys of potential upgrades for properties
– new entry system installation
– up front pricing for new upgrades
Keyless Security Is As Easy As Traditional Systems To Install
The two categories of advanced keyless entry systems now offered by our company are electronic locks, and biometric locks. Our company has been busy training our expert staff in the details concerning the latest locking systems available to people in our service area. With the help of amazingly precise and powerful technological tools, we can install and repair the latest in digital security systems with ease.
High tech locks are becoming a focus of our complete locksmith service because of the vastly superior security they offer. Most of the newest locks we install are electronic, and have advanced features. Keypad locks are similar to old-style combination locks, but they eliminate the possibility of tampering. Complex internal circuit relays in these locks only recognize digital keypad number entries, and cannot be "hacked."
Another popular new style of lock that our company receives demand for, are bio-activated locks. Bio locks only recognize body scans like fingerprints and voice frequencies for activation and deactivation. These are elite security systems that our company is proud to offer, install and repair. With this technology, our company offers a relatively uncommon, yet ultimately secure lock system that provides an overwhelming feeling of safety and security.
The best feature of the digital locks that we regularly install, is their compatibility with common communication devices.Smartphone-controlled locks can easily interface with a home or business owners App-of-choice. Our expert technicians not only fit electronic or bio locks to a specified entry, but they can also assist with setting-up smartphone-controlled locks on the spot. Whether it's a new series of keypad locks, or the latest in bio locks, Brownsville, TX has a reliable source for every security need in our company.
Now Is The Time For A Tech Upgrade To All Important Entry Locks
Brownsville locksmith pros are some of the only expert mobile locksmiths services to offer the latest in electronic entry systems that match your lifestyle. We understand the need for immediate control over your home and business's security to match the other parts of modern living. This is why our 30 min response will present each client with up front pricing, and fast and friendly advice for every need. Each mobile locksmith team is licensed bonded and insured for expert 30 min response, and will answer all questions related to door security and keyless entry technology.
Now is the time to call one of our teams with 5+ years experience, for a complete locksmith service switch to home and business keyless entry that is as technologically sound as the rest of life. After contacting our knowledgeable, fast and friendly customer service personnel, expert technicians can be at your doorstep with a plan to have your home upgraded with the most advanced electric locks available. Forget keys, combo locks, and chains. Call our Brownsville, TX and surrounding area service today!
Click to Call From a Mobile Phone