Want to be Part of an Impressive, Reputable Locksmith Company?
Pros on Call is a family-owned locksmith service provider headquartered in Austin, TX. We have been installing the industrial, residential, and automotive locks and security hardware of Brownsville, Texas and adjacent areas for more than 5 years and we're always on the lookout for new technicians and locksmiths to join our Brownsville, Texas office – Brownsville Locksmith Pros.
FULL-SERVICE LOCKSMITH (Full Time Position) in Brownsville, TX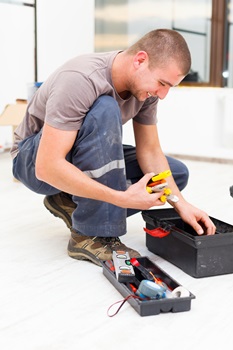 If you're currently a skilled lock technician based in or around Brownsville, or want to become one, and you're serious about full-time employment with one of Brownsville's leading locksmith companies, we want you! Our company has an exceptional standing among the business owners, drivers, and property owners of Brownsville. We also offer preference to lock technicians able to move within Texas itself or across the country.
Job Details
Full service locksmiths are in charge of scheduled and emergency jobs in Brownsville, Texas and nearby regions regarding rekeying, installing, repairing, and replacing car locks, residential locks, and industrial locks and security systems. Additionally, you'll answer requests for key duplication, various lockout situations, laser cutting keys, and car key transponder programming. Keep in mind that since this is a full-time job, you'll be expected to be on call for many hours.
Duties
On top of the proficiencies stated previously, you have to be informed and experienced in:
repairing and replacing car ignitions
setting up commercial security systems like video surveillance and exit devices utilizing the required equipment and tools
replacing locks
disassembling and reassembling lock parts
lock rekey
all problems linked to household, industrial, and vehicle locksmithing
cutting new keys with key cutting equipment
putting in and fixing electronic locks like keyless entry and biometric locks
Do you have little experience as a locksmith? Do you have some experience with auto locks? We're able to teach candidates that are committed and prepared to learn! Those who are determined can finally work in every area of locksmithing that we offer, and have the chance to start a rewarding and fulfilling vocation!
Necessary Skills and Knowledge
If you're confident that you are able to undertake each of the duties already mentioned, ensure you hold the subsequent qualifications too before applying:
customer service oriented (this means being well-mannered and respectful)
high school graduate or GED certification
5+ years of locksmith experience (preferred)
valid Texas driver's license with a clean driving record
US citizen, Green Card holder, or valid work visa
reliable vehicle from which to work
Typical Working Conditions
ability to work in stressful environments and maintain your calm
lifting heavy objects regularly
ability to work in various weather conditions
being on-call 24 hours a day, 6 days a week to travel around the Brownsville, Texas vicinity
heavy-duty uniforms provided
Compensation
Remuneration is commission based, according to experience and salesmanship.
Possibilities for promotions at Brownsville Locksmith Pros are readily available.
If you feel that you satisfy each one of these specifications, then we hope to hear from you! Make sure you submit your resume and 3 references to:
manager@brownsvilletxlocksmith.com.
You can also call us at:
* Pros on Call is an equal opportunity employer and all qualified candidates will be considered regardless of age, race, gender, color, religion, disability, sexual orientation, or veteran status.
** Chosen applicants will be expected to undergo a criminal background check and drug testing prior to being employed by Pros on Call.